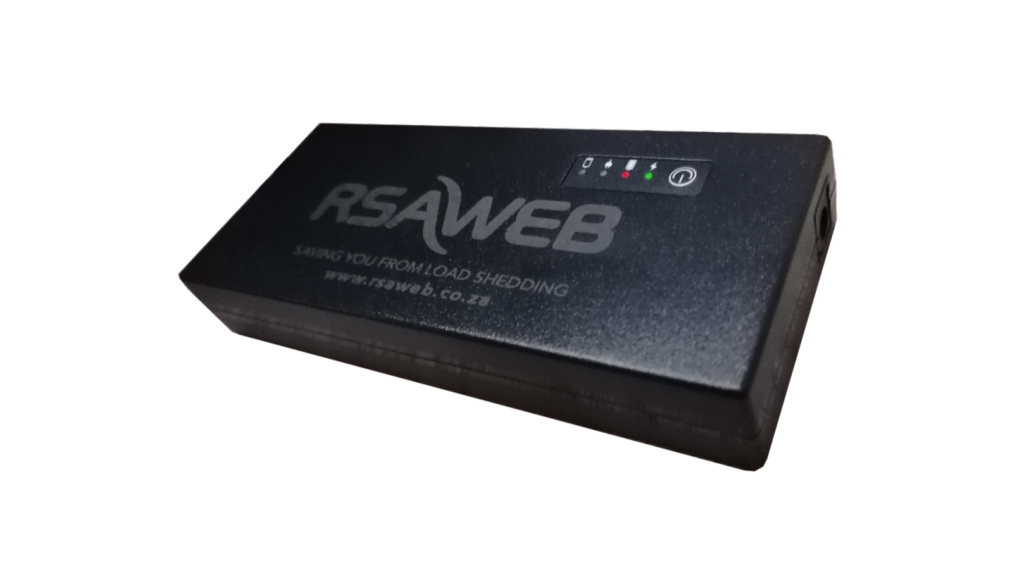 Free Mini UPS V1203W
Stay online during load-shedding with our Mini-UPS that keeps your Router powered
Our RSAWEB mini-UPS powers both your RSAWEB-supplied router and network-supplied ONT for approximately 4  -5 hours.
Capacity: 38.48wh/5200mAh
Output - 12V/0A-3A
DC adapter: female 5.5*2.1mm to male 5.5*2.5mm
Ensure to fully charged the UPS before first-time use
Run time may vary and recharge time is 4 - 6 hours.
Works with 12v DC devices and requires RSAWEB routers AC adapter and network supplied ONT to be properly connected.
For All Fibre Network Operators EXCEPT Frogfoot, Metrofibre, Vumatel and SADV.