How to change your payment method from EFT to Debit order
Ensuring that you have an exceptional experience with RSAWEB, is our top priority and we would like to recommend switching a Debit Order instruction on a monthly basis, so that you can rest assured you're always connected and have one less thing to worry about.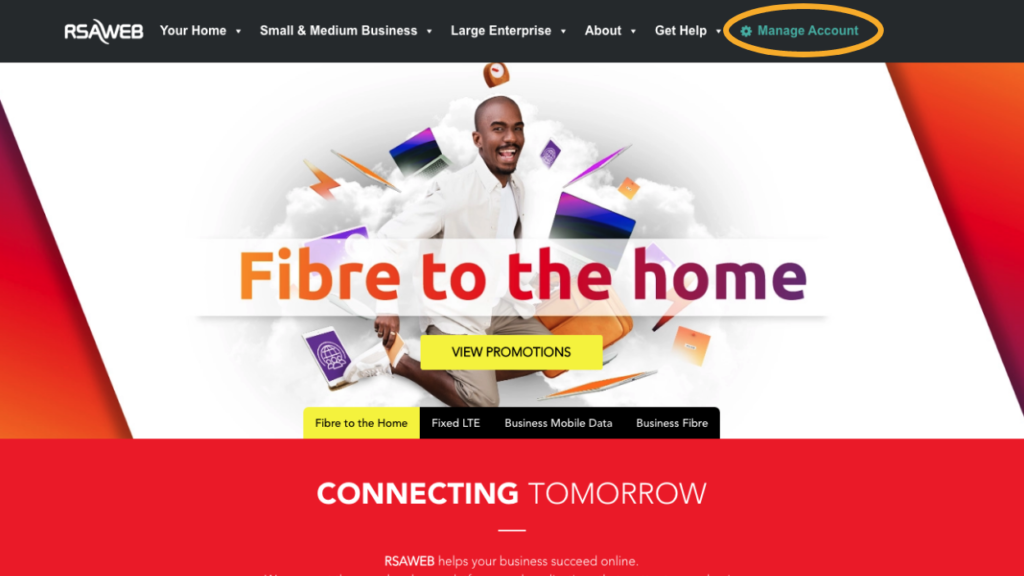 Go to https://www.rsaweb.co.za/ and click on "Manage Account" on the menu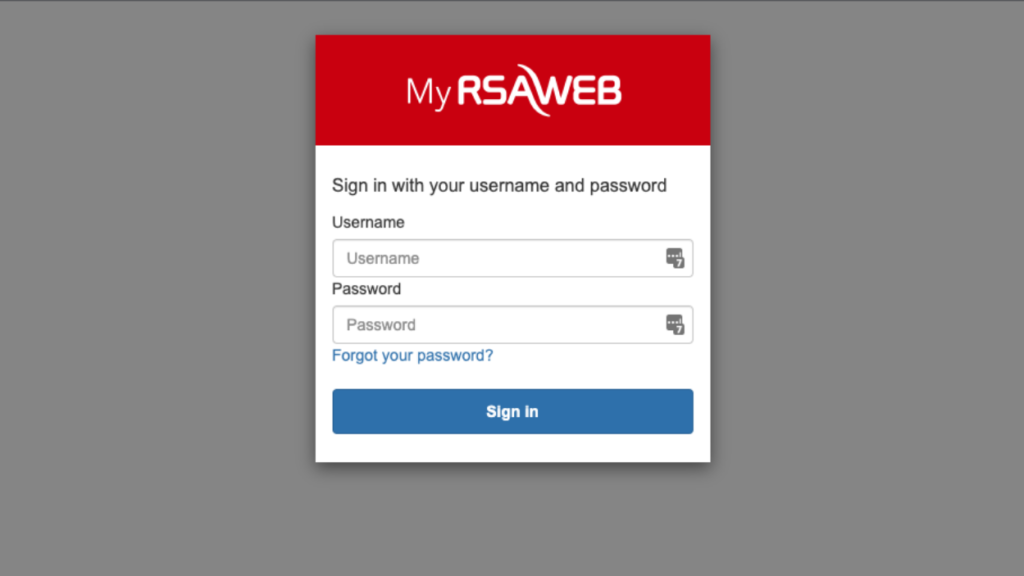 Log into your MyRSAWEB account.
Don't know your logins? Request your logins from our support team by either Opening a ticket,
or by chatting to us on
WhatsApp
or
Live Chat
.
Once logged in, click on "My Account" and then "Billing Information"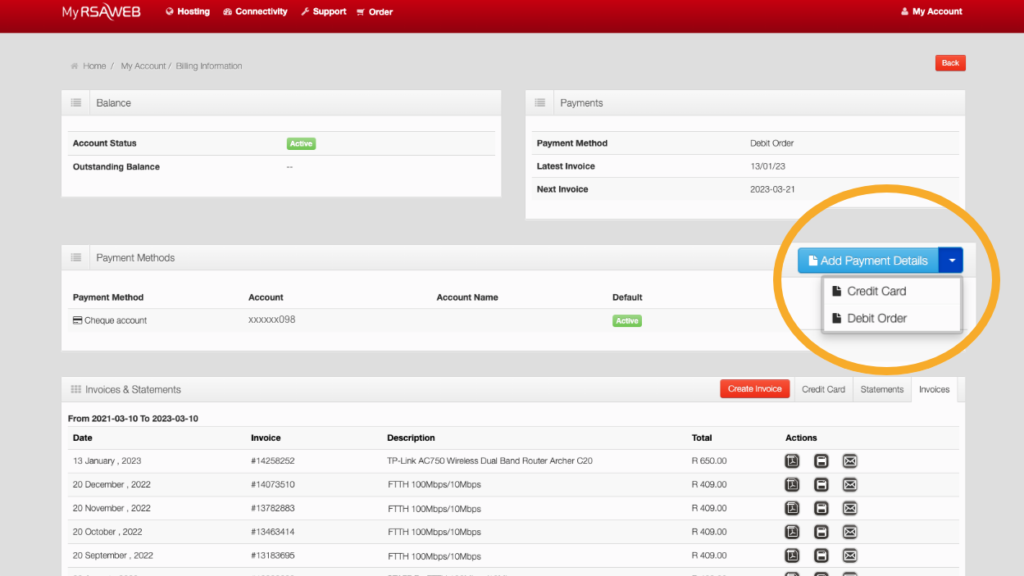 Under Payment Methods, click on the "Add Payment Details" drop down and select "Debit Order".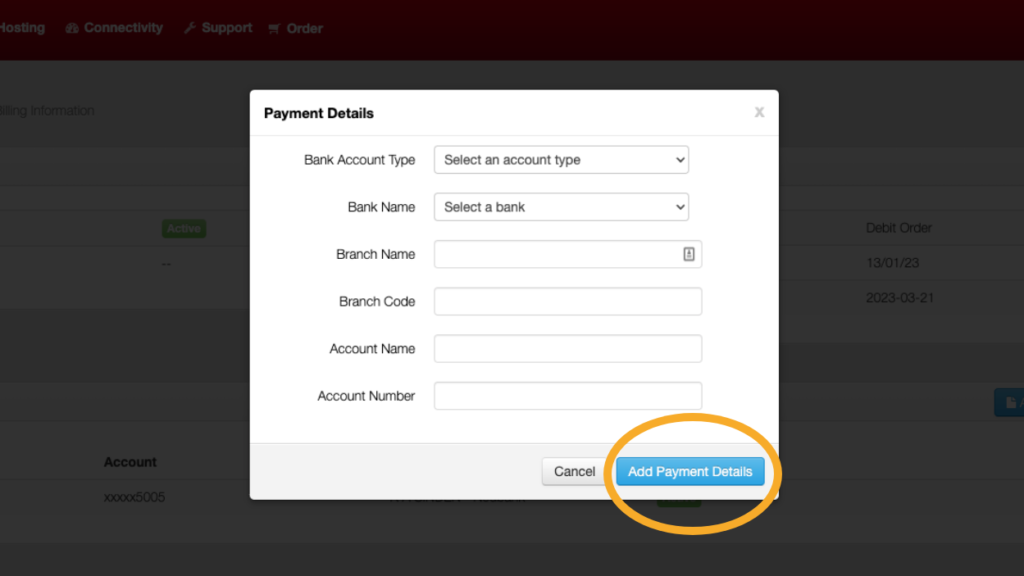 Fill in your banking details and click "Add Payment Details"